Cortland Man Accomplishes Amazing Road Trip
This is a crazy adventure! Last summer, Matthew Robinson, a Cortland man hand cycled from Washington to Maine in 78 days. That's across the country in about two and a half months, on a hand-cycle! The man went on the trip with two others, and all three of them have paralysis. The ride was a challenge as a part of the Paralyzed Veterans of America Racing Team.
Matthew said that they had nothing to prove by doing it, but rather they just wanted to do it. However, by publicizing the trip, it brings awareness to disabilities and the Paralyzed Veterans of America Racing Team. Matthew found himself paralyzed after his naval service in 2001. He was snowmobiling in Tully when a crash caused him to be paralyzed from the chest down. This is when he bought a hand-cycle.
Through the years until now, Matthew met people across the country in other places he lived that were also paralyzed veterans who hand-cycled. The men he met were the ones who took this 78 day journey with him. 61 of the days were spent on the hand-cycles, while a friend of Matthew followed along with supplies for them in a car. The group slept in campers, tents, and American Legions along the way. Many people saw them on the way and offered donations and sometimes a place to stay.
The ride wasn't always a breeze though. Matthew and his fellow riders suffered a few health complications along the way, some resulting in hospital visits. However, that wouldn't stop them from completing the journey. Matthew realizes that although he suffers from paralysis, things could be much worse and he is just thankful to be alive and able to hand-cycle.
Photo: Getty Images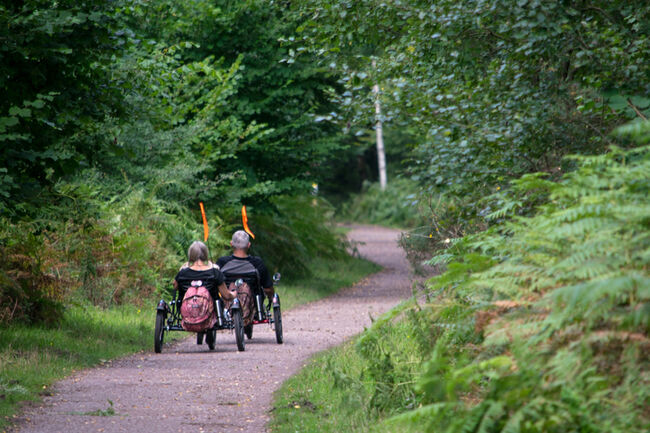 Rich Lauber
Want to know more about Rich Lauber? Get their official bio, social pages & articles on B104.7!
Read more