Syracuse DA Considered Re-opening Case Against SNL Comedian Pete Davidson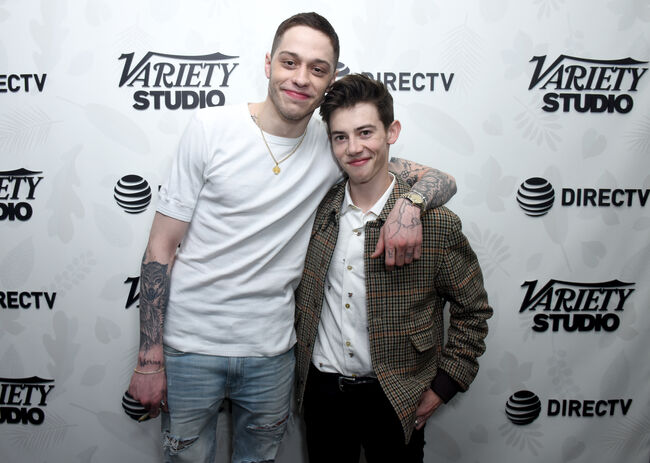 Boo-hoo, a comedian said something mean? Pete Davidson, a comedian on SNL and actor featured in recent Liverpool production "Big Time Adolescence," was pulled over with a friend of his and issued a traffic violation. His friend ended up taking the fall for marijuana possession, settling the matter in court with a $225 fine. After that Pete said he was "stalked and targeted" by the police because they didn't have anything better to do. This of course is something we all know isn't true, considering the amount that Syracuse police have on their plate and the area they were pulled over in was an area where pretty much everyone driving over the speed limit will get stopped.
First off, Id like to say we need to stop giving this guy so much attention. His only claim to fame is being a sub-par comedian on SNL and briefly being engaged to Ariana Grande. It's funny to me that us Syracuse folk are so discouraged- his opinion doesn't matter! But then we see the Syracuse DA sending out a formal retort as if Pete was the biggest name in Hollywood. "I just heard the comments of Pete Davidson," Fitzpatrick told CNYCentral on Tuesday. "Not surprisingly, it was the first time I ever heard of Pete Davidson, and apparently he doesn't like Syracuse. So I did a little background checking on him and, quite frankly, I'd be as likely to take tourism advice from him as I would marriage counseling from O.J. Simpson..." Fitz is mad!
Guys, it's time we let this go. Some goofy no name comedian came to Syracuse, couldn't handle how cool and gritty we are, and then left hopefully to never return. Good riddance!

Rich Lauber
Want to know more about Rich Lauber? Get their official bio, social pages & articles on B104.7!
Read more