100 Year Old Plane to Fly in Ithaca This Weekend!
"Tommy" is about to take flight again! "Tommy", a plane built in 1918, is about to take off this Saturday afternoon in Ithaca. Built in Ithaca and named after the Thomas Brothers in 1918, "Tommy" is 1 of 600 planes built in Ithaca during World War I. The plane was flown in Ithaca and used to train pilots going into World War I.
Recently, aviation enthusiasts realized that the aviation history of Ithaca had been lost over the years. That's when they went on a mission to get the "Tommy" plane back to Ithaca to not only fly again, but also to educate people on Ithaca's aviation past.
The "Tommy" was eventually found through a doctor that lives in California by the aviation group. Dr. Bill Thibault, the doctor who had the plane, said that he has always been interested in WWI air crafts, and bought it at an auction in Orlando, Florida. Dr. Bill loaned the plane to a museum in California in hopes it would be fixed up, but when that didn't work out, the aviation group in Ithaca took on the job instead.
After ten years, the group finally restored the aircraft to original and flying conditions. Those years included hard work from them and volunteers with virtually no records to go by. The work was all done right in Ithaca, and "Tommy" is now ready to fly again!
Tomorrow afternoon, "Tommy" will be flown at the Tompkins Ithaca Regional Airport. Gates open at 2 PM, and the flight will be around 3:20 PM. The viewing is free. This will be the plane's one and only flight! After this, it will be permanently placed in an exhibit at the Ithaca Heritage Center, set to open in Spring of 2019. So, if you want to see this amazing WWI aircraft fly one last time, make sure to head to Ithaca this weekend!
Photo: Getty Images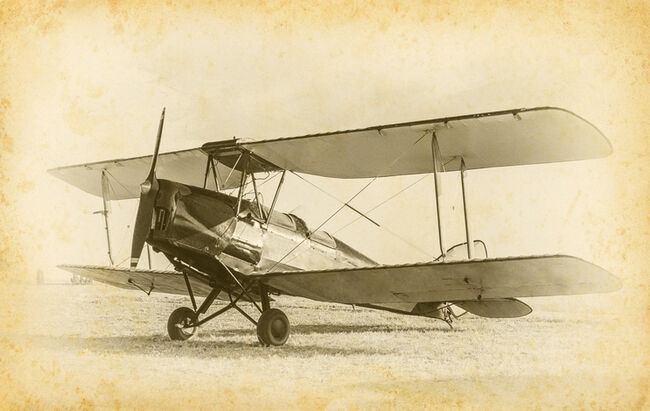 Tom & Becky
Want to know more about Tom & Becky? Get their official bio, social pages & articles on B104.7!
Read more