LaFayette Third Grader Helps to Give Back
What a remarkable story! Rylee Andersen, a third grader in the LaFayette school district, is not your average third grader. Inspired by a story she saw on TV of a little boy giving backpacks with supplies to the homeless, Rylee wanted to do the same in her community. Rylee realizes that their are people in her community and kids at her school that can't afford backpacks and supplies, so she wanted to help them out herself! That's amazing!
With the name "Backpack Buddies", Rylee collected supplies like pencils, markers, glue sticks, and scissors to have in her backpacks she gave out. To get the ball rolling, Rylee wrote a letter to the principal and then to the families in the district at the end of last school year.
Since the program began, more than 40 backpacks have been filled and given out to students at Rylee's school. Some of those backpacks also helped out kids in other school districts. Rylee's principle, Jennifer Blossey, can't believe that a third grader has this much passion to give back. It's definitely a great thing to see in someone so young, and we wish Rylee all the more success with her "Backpack Buddies"!
Photo: Getty Images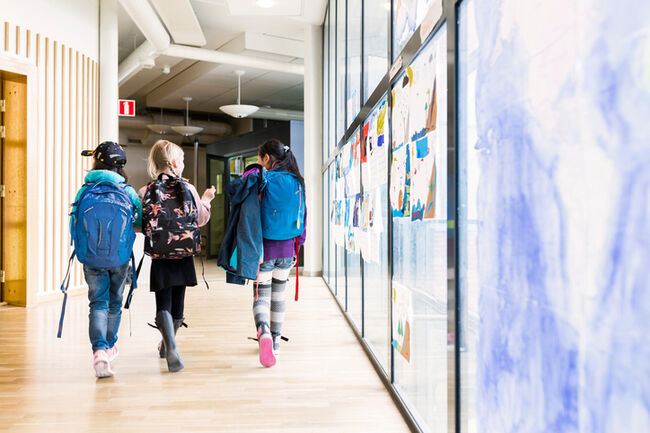 Tom & Becky
Want to know more about Tom & Becky? Get their official bio, social pages & articles on B104.7!
Read more