Mental Health Now A Part Of NYS Curriculum
NYS school districts will now be required to incorporate mental health into their curriculum starting this fall. Local BOCES programs around Central New York are helping districts in finding ways how to include mental health in their courses. The Assistant Coordinator of BOCES, Kristen Purcell, admits that the time to incorporate mental health into courses is now! Scary things are happening in the world regarding mental health, and it's important that students learn about it. It's no longer okay for them to just learn it as they go in life.
Mental health is meant to be Incorporated in all grades K-12, obviously with different levels of depth into the topic. Kindergartners may sit in a circle with their teacher and just talk about emotions and feelings on the base level. Older students will go more in depth with many topics regarding mental health like having positive relationships, self management, and self care. The hope is that by including this in school curriculum, students will leave the classroom with a toolbox to positively take care of themselves and others.
Since the law was just passed this fall, many schools are still working on incorporating the curriculum. Either way, what are your thoughts on this. Let us know!
Photo: Getty Images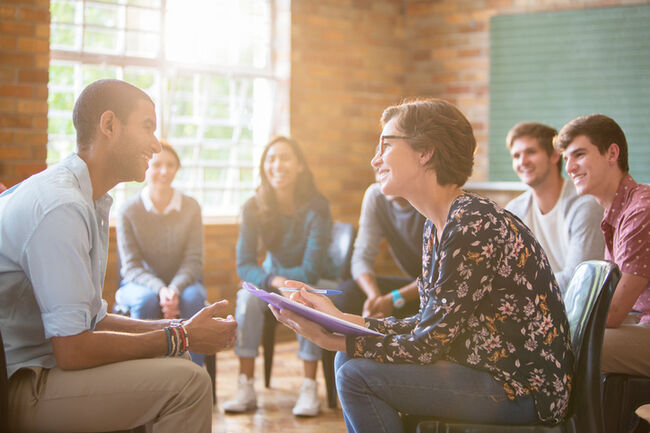 Tom & Becky
Want to know more about Tom & Becky? Get their official bio, social pages & articles on B104.7!
Read more