There Was 65 UFO Sightings in Central New York this Past Year!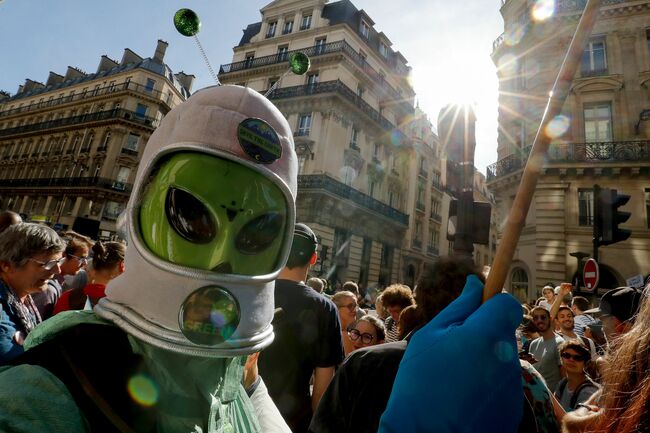 There has have been dozens of UFO sightings in Upstate New York in the last year, many of them coming from Central New York! Can you imagine that, aliens coming to our little corner of the earth? I'm not a firm believer but these folks who happened to spot them in their own airspace certainly are!
One man in Syracuse happened to sight a bright object in the sky, moving westward and leaving a red pinprick light in the sky before fading away. This man claims to be familiar with traditional aircraft because he grew up near airports and air force bases his whole life, and this bright light was like nothing he had ever seen. It's also worth noting that satellites RARELY move westward in a retrograde orbit (opposite of the earth's orbit). That could make a believer out of anyone. This sighting happened in March.
Another Syracuse resident sighted a large glowing 'plus sign' floating in the sky for nearly 20 minutes. This sign appeared and disappeared with ease. This sighting occurred in September. Another man saw something similar two months later in the form of two orange lights, with a helicopter in pursuit. Does this sound like a local Syracuse UFO cover up?? Calling all conspiracy theorists out there!
These reports are completely unverified and unchecked, even by the website that records these sightings (NUFORC- National UFO Reporting Center). Despite the uncertainty of these sightings it's still fun to read about and wonder, are we alone?
Photo Credit: Getty Images

Tom & Becky
Want to know more about Tom & Becky? Get their official bio, social pages & articles on B104.7!
Read more